When it comes to celebrating special occasions, Gladys and Ron's Restaurant has established itself as a premier destination for creating unforgettable memories. With its impeccable service, delectable cuisine, and charming ambiance, Gladys and Ron's has become synonymous with exceptional events. Whether you're planning a birthday party, anniversary celebration, or corporate gathering, the restaurant offers a range of options to ensure a truly memorable experience.
Exquisite Venue Spaces:
Gladys and Ron's Restaurant boasts a variety of exquisite venue spaces designed to accommodate events of different sizes and themes. From intimate private rooms to spacious banquet halls, there is a perfect setting to suit every occasion. The restaurant's expert event planners work closely with clients to understand their unique requirements and create customized setups that reflect their vision.
Culinary Delights:
One of the highlights of any event at Gladys and Ron's is the exceptional culinary experience. The restaurant's team of talented chefs crafts a diverse menu that caters to various tastes and dietary preferences. From tantalizing appetizers and sumptuous main courses to delectable desserts, every dish is prepared with meticulous attention to detail and the finest ingredients. Guests can savor a range of flavors, from classic favorites to innovative creations, ensuring a gastronomic journey that leaves a lasting impression.
Personalized Service:
At Gladys and Ron's, personalized service is at the heart of every event. The dedicated staff takes great pride in going above and beyond to ensure that each guest feels welcomed and cared for. From the moment of arrival until the final toast, the team is committed to providing impeccable service, anticipating every need, and creating a warm and inviting atmosphere. The goal is to make every guest feel like a VIP, leaving them with cherished memories to treasure for years to come. Sweet delights from Gladys and Ron's Pastry Kitchen, read more in our Gourmet Desserts article.
Theme and Decor:
To make each occasion truly special, Gladys and Ron's offers an array of theme and decor options. Whether it's an elegant black-tie affair, a whimsical garden party, or a vibrant cultural celebration, the event planners work closely with clients to bring their vision to life. From floral arrangements and table settings to lighting and music, every detail is carefully curated to create an ambiance that perfectly complements the occasion.
Entertainment and Activities: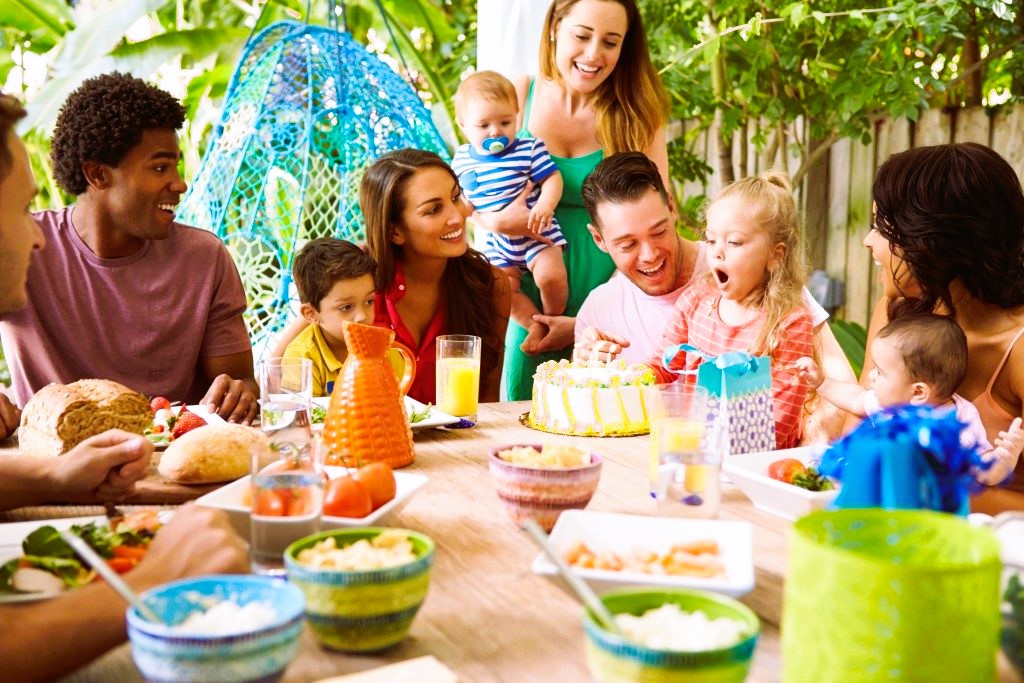 To further enhance the celebration, Gladys and Ron's offers a range of entertainment and activity options. From live music performances and DJs to photo booths and interactive games, there are endless possibilities to engage and entertain guests. The restaurant's event specialists work closely with clients to understand their preferences and curate a tailored entertainment program that adds a touch of excitement and ensures a lively and enjoyable atmosphere.
Flexibility and Customization:
Gladys and Ron's understands that each event is unique, and therefore offers flexibility and customization options to meet individual requirements. Whether it's a themed menu, special dietary requests, or specific event timings, the team strives to accommodate every need. The goal is to create a seamless and stress-free planning process, allowing clients to relax and fully enjoy their special day.
Conclusion:
When it comes to celebrating special occasions, Gladys and Ron's Restaurant is a beacon of excellence. From its elegant venue spaces and culinary delights to its personalized service and attention to detail, the restaurant ensures that every event is an unforgettable experience. Whether it's a milestone birthday, a romantic anniversary, or a corporate gala, Gladys and Ron's provides the perfect setting to create cherished memories. It is no wonder that the restaurant has become a go-to destination for those seeking to celebrate life's most important moments in style.